5 Non-Touristy Things to do in Lucerne
Congratulations! If you decided to visit Lucerne, you've definitely chosen the most charming and beautiful city in Switzerland. In my opinion, the 3 main reasons that make Lucerne unique are:
The size: With about 85,000 citizens, Lucerne is the 7th-biggest city in Switzerland. To discover the city you just need one thing: solid comfortable shoes! Everything is within walking distance: tourist attractions, train and bus stations, and even good restaurants. Move slow – enjoy more.
Location: "Lozärn" as the locals say, is in the heart of Switzerland. Located just next to the Lake of Lucerne (what a coincidence!) where you have a breathtaking view of the Swiss Alps. Be careful, you might fall in love with the city.
Attractions: Information about the most famous tourist attractions in Lucerne can be easily found online. The purpose of this blog is to escape them. For all the lazy researchers I mention them anyway – the 7 most famous attractions are:
Capel Bridge
Lion Monument
Old Town
Musegg Wall
Jesuit Church
Cultural and Congress Centre
The Museum of Transportation
To avoid the big tourist crowds and to experience something unique, I highly recommend these five options: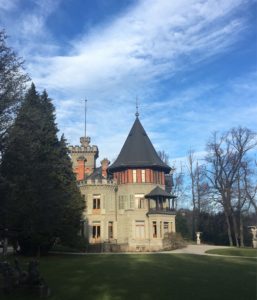 1. Dreilindenpark & Conservatory
With 35,000 square meters, it is the biggest public park in Lucerne. Only a couple minutes away from the city center you can reach the park by bus number 14. From the park, you have an impressive 180-degree view of the alps. This peaceful place is perfect to go for a walk and enjoy the tranquility. The conservatory is currently used as a music school and will convert into an art gallery in autumn 2020. If you love remote quiet places with a fantastic view, you must visit this park. It is open every day from 7 AM to 10 PM.
2. Richard Wagner Walk
Richard Wagner was a famous German composer and writer who lived a couple of years in Tribschen, where today a museum is dedicated to his life. Tribschen is about 25 minutes walking distance from the train station. Begin this idyllic stroll from the Cultural and Congress Center, and walk next to the lake towards « Ufschütti » – the "Copacabana of Lucerne." You continue along the lake and walk through a small forest before you get to Tribschen. If you need help, just ask some locals along the way, everyone will be happy to help you along. In summer, you can bring your swimming trunks or bikini with you and jump into the lake – just like the locals!
3. Rotsee
Only 7 minutes away from Lucerne main station you can reach by bus number 1 the hidden Rotsee (Red Lake). Because of its unique form (2.5km long and 250m wide) the lake is famous for the world championship "Rotsee-Regatta," which takes place once a year, usually in May. You can walk around the lake which takes about 1.5 hours and I am pretty sure you won't see any other tourists along the shores.
4. Foxtrail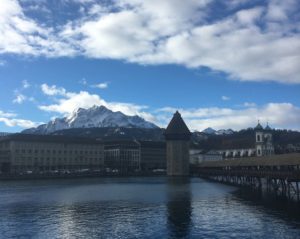 A fun and challenging way to discover Lucerne is Foxtrail. In a small team, you need to crack codes and search for secret messages. It is a different way of exploring a city and a great option for families with children. There are 8 different trails available in Lucerne (Poseidon goes to the Rotsee), depending on what kind of trail you choose, it takes between 2 hours and 4.5 hours. You can buy the tickets online and the trail starts and ends at the main station.
For more information check out the website: https://events.foxtrail.ch/en/alle-trails/luzern
Other cities in Switzerland are available, crack the codes and discover the cities.
5. Loop Tours
On our Culture E-Bike Tour, you will become Swiss. This is the first electric cargo bike tour in the world. You are going to be the e-cargo bike pilot, after a short introduction and some practice you will enjoy the beauty of Lucerne's surroundings and see what other tourists won't see. During the guided tour, you will be introduced to the Swiss Culture, typical habits, the Swiss clichés, and learn all the basics about Switzerland. By the end, you can take an emigration test where you'll be rewarded with your own Swiss Passport – but of course, only if you pass!
This experience is great for couples, small groups as well as for kids who love the adventurous bike ride. The tour starts daily at 9 AM at the Caritas Velostation, next to the train station.
With these 5 recommended non-touristy spots of Lucerne, you'll be sure to make the most of the charming city. The first three are locations. Number 4 starts at the main station and will show you different areas of Lucerne depending on which trail you chose. Number 5 is the start of the electric cargo bike tour where you discover the peninsula of Horw.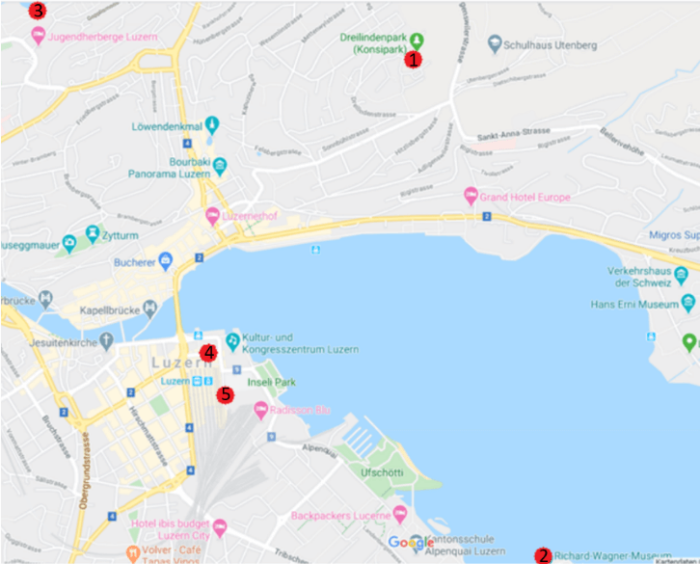 If you have any questions, you can contact the tourist information office inside the train station.
Open: Mon – Fri: 8:30 am to 7 pm / Sat 9 am – 7 pm / Sun 9 am – 5 pm
I hope this blog was useful to you, if you have any questions or comments please let me know in the section below.
Cheers, Roberto